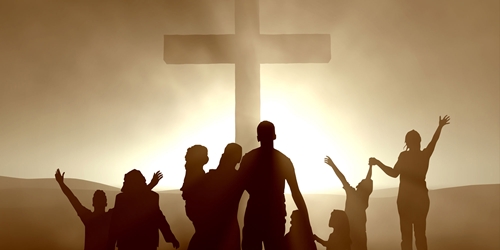 I was nearing the end of graduate school and feeling very eager to know the next step to take. I knew in my heart I felt called to missions and going international but didn't know how or where and was feeling rather anxious. My brother connected me with Matt to pray for me. The Lord used Matt to prophetically confirm everything I felt the Lord stirring in my heart. I was amazed at how clearly God spoke through him - he doesn't even know me! Several of the things that were spoken have already come to pass! It was confirmed that there was a missions call on my life and that the Lord was taking me to a warm place. Within weeks after praying I was offered a job at an international school in Africa which positions me to step into both of these words. Hearing God's voice has chased away a great deal of fear and doubt and has taken me to a greater place of peace. I am so thankful that God raises up prophets like Matt - what a blessing!
Heather Ovenshire, Maryland
---
Matt has been a huge blessing to me and our ministry team. At a leadership retreat last year, a mutual friend contacted Matt, who proceeded to prophesy over several of us over the phone! That night, we laughed and cried as we were encountered by the tangible presence of the Holy Spirit. The word that was given to me personally was on point, timely, and full of encouragement and life! My team and I were so blessed by a brother who is ready "in season and out" - willing to partner with The Lord in ministering to His people whenever they would call...literally!
Brandon Knighlinger, Akron Ohio
---
When the Lord spoke through Matt, it went straight to my heart. It was like a light shinning through the darkness and it revealed many thing to me. It opened up my heart to receive from the Lord in a new way, a way I have never known God. The words were accurate and i felt the Lord speaking right through him, I felt the love of God.
Sophie McLachlan, U.K.
---
I was introduced to Matt through a phone call by my friend. I was incredibly skeptical of this kind of ministry (over the phone), even though I fully believe in the gift of prophesy. When he began asking The Lord what He wanted for us, words began to come forth. It was as if Matt was privileged to all the details of our life and ministry. There was confirmations of past words, easing of current doubts and excitement about future promises. My wife and I were weeping by the end because of the fullness of God's love for us, and the accurate prophesy from a stranger States away over the phone. We still are being incredibly blessed by that night we met Matt. God is truly awesome.

Joshua Fisher, Hartville Ohio