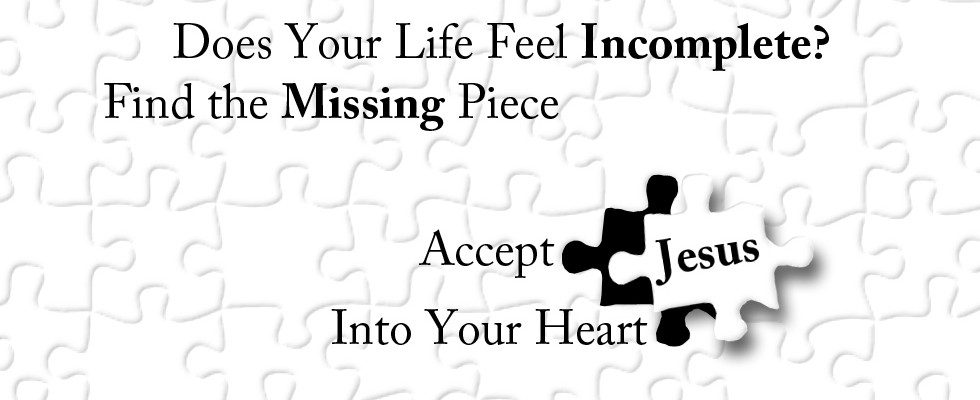 What Must I Do To Be Saved?
The greatest question of the Bible is this one: What will you do with Jesus who is called the Christ? How do you find Christ? If there be a question of greater importance, I don't know it, for this is the greatest question any man who ever walked the face of the earth can dare ask. To begin to ask a question of such magnitude, you must recognize first, that you need Him and recognize your state of sinfulness before God that He alone can save you, cleanse you and give you eternal life! The scripture clearly says that Jesus Christ is the only way we can have access to God, through the blood on calvary. There is no other way that we can have this access to God except through His Son Jesus Christ. In John 14:6, Jesus plainly stated "I am the way, the truth, and the life: no man cometh to the Father, but by me."
Gods Love For You
We have to ask ourselves what does love mean today? For some it is an act of service, others the relationship between a man and a woman, a soldier laying down his life for His country, or even seeing your first newborn child and the love that wells up in your heart, these are all worthy of love but how many know love in the form of a cross? A cross with blood splattered on it for poor sinners. Even more, a Father who sent His Only Son, into the darkest place on earth, to redeem man, only to be crucified in the hands of man he created, wow! He made a way to to be with you forever at the cost of His Son! The Son would step down from heaven to enter a mortal body. Few believed His story, many mocked Him and said that He was the father of lies! Then suffer to the point of even sweating blood as He carried the weight of mans sin on that cursed tree than live without you and me! Jesus was obedient to God and out of love to His father, and the love he had for you was worth it, the nails that pierced His hands and feet, the crown of nails that were shoved into his head, and the grasping for air as he was suffocating on the cross. Finally a spear pierced His side as water and blood flowed. Make no mistake this man fully God and man died for you, He took your hell of damnation, of the punishment you justly deserved. We broke the laws, we demanded our on way to live without God, yet he said I will send My Son, to give them the opportunity to know Me! Don't say He wasn't there to give you the opportunity, He gave you his Son, the greatest love story ever told!
"For God so loved the world, that he gave his only begotten Son, that whosoever believeth on him should not perish, but have eternal life. For God sent not the Son into the world to judge the world; but that the world should be saved through him" (John 3:16).
We all have Sinned, Sin has separated us from God
You can say and think that your a great person, do charity, help the poor live a good moral life, but all this means nothing, and its not good enough! Every man that lived on this earth has sinned, and we all have fallen short of the Glory of God (Romans 3:23). All the good deeds and our own righteousness is meaningless to God! "For there is not a just man upon earth, that does good and sins not (Eccl. 7:20). We need a savior, because we were born into sin, as Adam and Eve, the first man and woman on earth brought sin into the world by disobeying God we as there heirs have reaped death. Neither is there salvation in any other: for there is none other name under heaven given among men, whereby we may be saved" (Acts 4:12).
Jesus Christ the Answer to Man's Sin
Jesus Christ is the answer for our sins and the only way to God. No matter how much we try to impress the Lord with our good works or to others, they are just filthy rags and the motives for our deeds are meaningless. God will not recognize anything those He doesn't see without the blood of His Son! You see Heaven is for those who want to be with Jesus and Father God. Heaven is for those who have a relationship with God. The depravity of lost man is there need for a savior, a world that lost her first love. Whatever society tells you that they found answers in the universe, that there is a missing link, or we are here by chance is man trying to make the rules and live like gods on earth. There days will be short and eternal damnation, of separation of God is inevitable. We need the blood of Jesus Christ! Before the cross of Christ man used the blood of sheep and goats as an act of faith of the perfect blood of Jesus death to come. Now that He has died we have a perfect covenant with the blood of the Son of God that makes us holy and free from sin. Without the shedding of blood, there is no forgiveness of sins (Hebrews 9:22), For Christ also hath once suffered for sins, the just for the unjust, that He might bring us to God (1 Peter 3:18).
You must receive Jesus Christ as you Lord and Savior!
To be saved you must confess with your mouth and believe in your heart the Jesus Christ is Lord! The confession of Christ with you mouth speaks and declares that you have given Christ the right to work in you a righteousness that only He can accomplish. We are incapable to create or obtain this righteousness without His grace power in our lives. To receive Christ and follow Him means that you will follow His word and leading, for you are no longer your own but a child of the Most high God. God will help you with this walk and his grace covers a multiple of sins.
Nicodemus saith unto him, How can a man be born when he is old? can he enter a second time into his mother's womb, and be born? Jesus answered, Verily, verily, I say unto thee, Except one be born of water and the Spirit, he cannot enter into the kingdom of God! That which is born of the flesh is flesh; and that which is born of the Spirit is spirit. Marvel not that I said unto thee, Ye must be born anew. The wind bloweth where it will, and thou hearest the voice thereof, but knowest not whence it cometh, and whither it goeth: so is every one that is born of the Spirit (John 3:4-8).
This new Birth is the beginning of a walk with God that will change your life and you will find the greatest peace, joy and freedom from your life of sin, this is why they call it the good news! If you are ready to invite Christ to be apart of your life and personal Savior, just read below and repeat the prayer with me!
Repeat this Prayer, and Pray it from the Depths of your Heart!
Dear Jesus Christ, I believe you are the Son of God. I know You came to earth and died for me on the cross. You shed your blood for my salvation. I know you rose from the dead and ascended to heaven and believe You are coming back to earth. Dear Jesus I am a sinner. Forgive my sin. Cleanse me know with your precious blood. Come into my heart. Save my soul right now. I give you my life. I receive you know as my savior, my Lord, and my God. I am yours forever, and I will serve you and follow you the rest of my days. From this moment on, I belong to you only. I no longer belong to this world, or to the enemy of my soul. i belong to you, and I am born again. Amen!
By praying this, confessing your sins, and receiving Jesus Christ into your heart, you have been given by God the right to Be a Child of God! The Bible tells us "But as many as received him, to them he gave the power to become sons of God, even to them who believe on his name" (John 1:12).
Congratulations! Welcome to the Family Of God!
If you prayed this prayer with me, and genuinely meant it with all your heart, you are now a child of God! This is the greatest day of your Life. Write it down, share it, proclaim it for this is a great day indeed! Click on the Contact Us link below to share with us so we can celebrate with you and hear your testimony!
After your salvation these are some things that you should do to follow up on your commitment to Christ:
Get baptized (full immersion) in water as commanded by Christ.

Tell someone else about your salvation experience with Christ.

Spend time with God each day through prayer and bible reading.

Seek fellowship with other followers of Jesus Christ.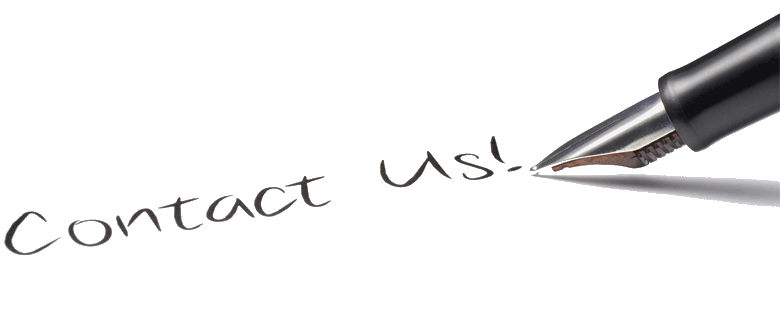 Contact Us
send us your Salvation Praise Report!